TREE MAINTENANCE:
Curb line trees are the responsibility of the property owner to maintain. Trees must be trimmed to nine (9) feet over the sidewalk and twelve (12) feet over the street grade. Please maintain your curb line trees at the proper height. Failure to do so may result in emergency equipment not being able to properly perform.
SHILLINGTON TREE ADVISORY COMMITTEE: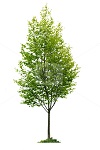 Mission Statement: The mission statement of the Shillington Tree Advisory Committee (STAC) is to work in cooperation with Borough Administration and residents to enhance the attractiveness and ecological health of our community.
STAC will again be contacting property owners offering to provide a new tree to be planted in the public right-of-way of their property. With the support of the community, we will continue our spring and fall tree planting projects. If you already know you are interested in receiving a tree and want to be added to our list, please contact the STAC at Shillingtontrees@gmail.com.
The next tree planting is scheduled for spring of 2022. Volunteers to help plant trees are welcome.