The Shillington Municipal Authority is a five (5) member board that establishes the rules, regulations and rates that the Borough's Water Department operates under.  The Borough's Water Department purchases all of its water from the Western Berks Water Authority and provides service to the residents of the Borough of Shillington, the Borough of Mohnton, and portions of Cumru and Spring Townships.  Effective June 1, 2009, the Shillington Municipal Authority instituted changes to its Rules and Regulations which may have an effect on the billing and collection of your quarterly utility bill.  Please click here to view a copy of the Water Rules and Regulations.
2021 Consumer Confidence Report​
Western Berks Water Authority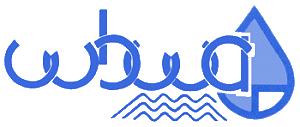 The Western Berks Water Authority was incorporated on May 22, 1969 under the laws of the Commonwealth of Pennsylvania. Construction of the water treatment plant and transmission system was started in early 1972. Operations commenced in June 1974 and treated water was pumped to customers for the first time on August 1, 1974.
The Authority processes and delivers water in bulk to the Boroughs of Shillington, West Reading, and Wyomissing which, in turn, deliver it to consumers in their municipalities through distribution systems they each maintain. In addition to providing water to the residents of the borough, Shillington also sells water to customers in Mohnton Borough and portions of Spring and Cumru Townships.
The Western Berks Water Authority maintains a website with information on the operations of the system and can answer many of your questions.  To access their website CLICK HERE.
Please visit the following links for more information on water conservation tips provided by the Department of Environmental Protection:
DEP – Department of Environmental Protection Press Release On Lead And Copper Sampling Results For 2016
CDC – Center For Disease Control And Prevention Information On Lead In Drinking Water